Mactaggart & Mickel have bolstered their Strategic Land Division with a new appointment to support the company's growth in the South West of England.
Michael Gooch has joined Mactaggart & Mickel as Strategic Land Manager South West and will be based in the company's Cheltenham office.
The 32-year-old, who has a Master's degree in Planning Practice and Research from Cardiff University, joins Mactaggart & Mickel from planning consultancy Boyer where he was a Principal Planner in the Welsh capital.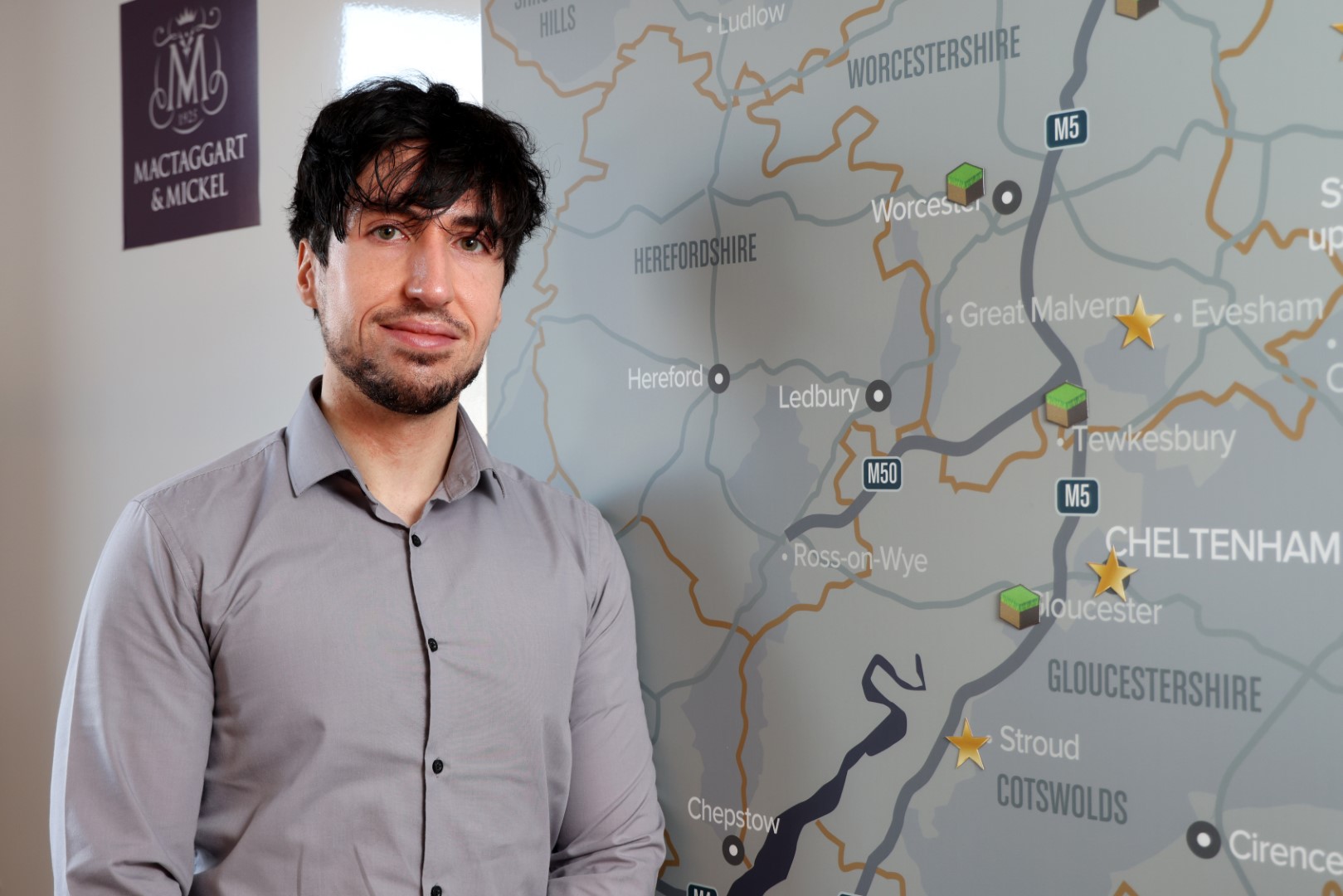 Now Michael will have responsibility for identifying new strategic land opportunities from the West Midlands to Somerset and neighbouring Dorset and Wiltshire and guiding sites with development potential through the planning process for the housebuilding market.
Michael, who originally hails from Pontypridd, south Wales,
"I'm delighted to have joined a company of Mactaggart & Mickel's stature at a time when their Strategic Land Division is really thriving here in the South West of England.
"I'm relishing the challenge of helping the company prosper by identifying development opportunities and building lasting relationships with landowners across the South West of England, to bring forward developments through the planning system."

Michael has bolstered a team led by Ken Hopkins, Head of Strategic Land, and he will report to Nevin Holden, Regional Manager South West-Strategic Land, who is spearheading the company's activity in the South West.
Commenting on Michael's appointment, Ed Monaghan, Group Chief Executive of Mactaggart and Mickel, said:
"We're really thrilled Michael has joined Mactaggart & Mickel because he has the experience and calibre which are vital to ensure we build on our success in the Strategic Land market in the South West of England.
"We take pride in the fact that Mactaggart & Mickel is a name that landowners know they can trust, and I am confident that Michael has what it takes to burnish our reputation and ensure we go from strength to strength across the region."
Glasgow-based family-owned Mactaggart & Mickel began building homes in Scotland almost 100 years ago.
Mactaggart & Mickel opened its office in Cheltenham office in April 2018 to support the strategic land business, which has operated south of the border for more than 10 years, and the natural progression of the company with the expansion of housebuilding activity into England.
After opening their Cheltenham base, the company opened a London office in early 2020 to develop the Strategic Land Division and have been encouraged by their success across the South of England.
Mactaggart & Mickel's Strategic Land Division have a proud record of success in the South West of England, having secured strategic land that paved the way for much-needed new homes across Wiltshire, Gloucester and Somerset.
The Mactaggart & Mickel Group recently celebrated a hat-trick of successes with the London office striking three deals in the heart of the Thames Valley. Some 100 acres of land are set to provide hundreds of new homes in the area in the next three to five years.